ECDOC Honor Guard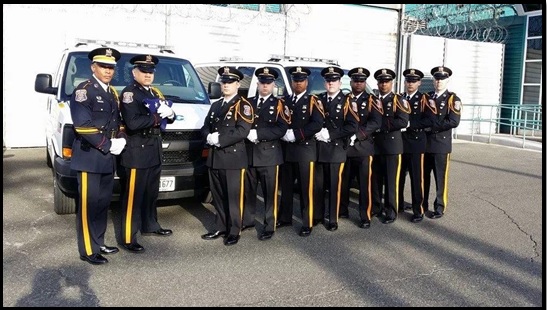 ECDOC Honor Guard was reestablished in April 2013. EDDOC Honor Guard Unit is composed of volunteers who are carefully screened for their ability and dexterity.
Ceremonial Honor Guard is an individual of good reputation and exhibiting second to none professional image within the ECDOC. Only officers who are highly committed and who are willing to maintain high standards not only as an Honor Guard member but within the agency standards of appearance and conduct.
Our primary role is providing funeral honors for fallen sworn custody staff members and retired correctional officers. ECDOC Honor Guard team follows the same professional mindset of the U.S. Armed Forces as ambassadors to the agency.
ECDOC Honor Guard Photo Gallery
Page Last Updated: Oct 02, 2015 (12:21:43)